How to cope with CyberSecurity & Data Protection threats in a digital world
A webinar led by Steven Sandhu and Tom Hayes from JVR Consultancy
During this webinar, we will describe the challenges SMEs are facing with their Cyber Security and Data Protection within their businesses.
Our team of experts will explain how to address these challenges in today's digital space through compliance with data protection. As well as how to implement controls against cyber-attacks, supplier management and ensure your Medical Devices are fully compliant.
JVR Consultancy will highlight the main threats and vulnerabilities along with the benefits of how to become compliant.
https://www.jvrconsultancy.com/
https://www.jvrconsultancy.com/sight-programme
Why missing this webinar could seriously affect your business & brand
Don't let a cyber-attack cripple your business and damage your brand's reputation. Whilst risks, threats and non-compliance might sound like an episode of a crime drama on Netflix, it's a topic that UK businesses are taking very seriously.
Our expert consultants will talk about all areas openly in this short webinar. We will explain why it's integral for your business to pay attention to your responsibilities and how to leverage them to expand in today's digital world.
JVR Consultancy's core objective is to guide and support you through the key areas that will help enable your business growth and success in this fast-changing interconnected landscape.
Webinar Agenda:
1. Introduction and meet JVR Consultancy
2. What is this thing called data?
3. Data Protection and Compliance (It's not all about GDPR)
4. What does Cyber Security means to your business and brand?
5. Medical devices – let's talk about the risks
6. Free GAP Analysis – JVR Consultancy are here to support you
7. Q&A – closing
Who is JVR Consultancy?
JVR Consultancy was founded in 2008 by Steven Sandhu. With over 135 years of collective experience across all our expert compliance consultants, JVR Consultancy is one of the most skilled and knowledgeable advisory consultancies in the UK & abroad when it comes to project work.
Our vision is to support as many businesses as possible with their compliance requirements with data protection, implementing controls against cyber attacks, supplier management, and complying with Medical Device requirements. In short, you won't find anyone else who cares as much or who tries as hard as we do.
We recognise the importance of working with clients early, as though their business was our own. Therefore, we always work with fixed-fee payments, ensuring that we always support our client's budgets. It has been essential to us, from the beginning, that we deliver the work that is required to give you peace of mind that the price is fixed and there are never any hidden costs while knowing that they will become fully compliant without having to pay extremely high fees.
We understand that people like to utilise local resources when hiring a consultancy agency. That is why we go above and beyond to ensure our compliance. Covering the whole of the United Kingdom, JVR Consultancy has a strong nationwide presence, which enables us to meet expectations and exceed them. https://www.jvrconsultancy.com/
Speakers: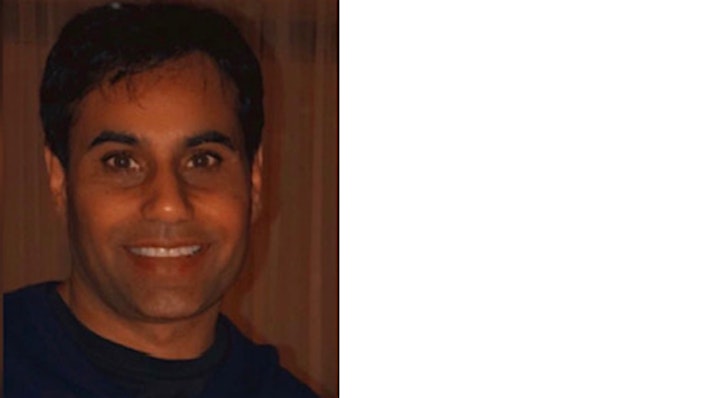 Steven Sandhu, Founder and Managing Director
steven@jvrconsultancy.com
As the founder and Managing Director at JVR Consultancy, Steven Sandhu is passionate and committed to supporting his clients within their chosen Compliance and Cyber Security accreditations.
Steven's vision has always been customer-centric first. Within his role, Steven supports as many businesses as possible to ensure they pass their accreditation audits by assisting them with their business goals and needs. He does this by establishing an excellent client-supplier relationship, as he feels this is the key ingredient to a successful work project. Establishing trust and transparency is paramount to Steven's core values as a person and a business leader.
Over the past 12 years, Steven has spearheaded the JVR Consultancy business to become one of the most accomplished compliance advisory consultancies in the UK, with a reputation that has achieved a 100% success rate for all clients supported.
Tom Hayes
tom@jvrconsultancy.com
Tom has more than 35 years' experience working as a Consultant in IT, Business Analysis, Project Management, Systems Development, Data Protection (GDPR), Information Governance and Management, and Cyber Security. He has worked at levels of management – up to Board level, in the UK, North America, Europe and China. He works as a Data Protection Officer for some of the UK's fastest emerging technology companies.
He has provided consultancy in both the public and private sectors across a number of industries. He has provided records management, information governance, data protection and cyber security at a number of NHS Trusts within the acute, community sectors, NHS England, the Ambulance Service and within private sector health. He has written compliance standards and cyber security strategies for Medical Devices within the NHS.
He is a Fellow of the British Computer Society, The International Association for Privacy Professionals and a National Cyber Security Centre approved Cyber Security Consultant.

This meeting will be held via Zoom. Joining instructions will be in your confirmation email and in the reminder sent near the time of the event. Please check your inbox to obtain the link and keep the joining instructions safely.